Katherine Hernandez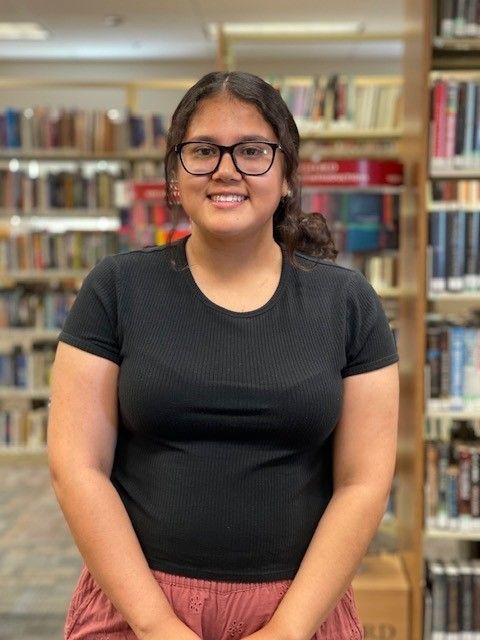 Meet Katherine Hernandez!  She is the recipient of the Education Scholarship and the Herb & Dorothy Carter Scholarship.  She is a first generation student at Gillette College.  Katherine loves to read, play soccer, and spend time with her family.  She is currently majoring in Secondary Education, and after finishing her Associate's, she plans to attend the University of Wyoming and get her Bachelor's degree.  Katherine wants to further her education and also earn a Master's degree in Math!  When asked where she sees herself in 10 years, Katherine stated she would love to be a high school or middle school math or economics teacher.
These scholarships have positively affected Katherine's life by helping her visualize her future.  When she was in high school, she claims she did not think college was an opportunity she would have.  After earning these scholarships, she realized she could pursue her career and was very relieved with the assistance.  Katherine feels that she has been prepared for the real world while attending Gillette College.  Attending here has helped her learn how to manage time, focus, and not procrastinate.  She added she is grateful for the many resources Gillette College has to offer. 
Words of advice for other or upcoming students are: "Ask for help – and do not procrastinate!".  Katherine's favorite thing about being a Gillette College student is all the financial and professional resources we have to offer our students.  She adds that her professors have been amazing as well! 
Congratulations, Katherine!  The Gillette College Foundation is proud to recognize you as one of our Scholar Spotlights!