Gillette College Foundation Recognizes our Pronghorn Partners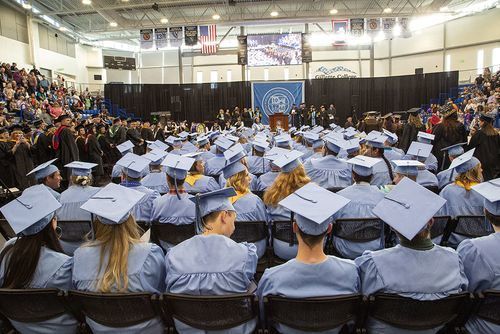 Thank you to all our Pronghorn Partners for your financial support last fiscal year.  Your gift of $1500 or more provides mission-critical funding for scholarships and program expenses for Gillette College students.  Thank you so much for supporting our mission of Working Together to Advance Student Success at Gillette College. 
We truly appreciate all you do for our students:
ANB Bank
Anna L. Rorison
Audrey Reed
Barbara Dilts
Barbara Woolsey
Bennett, Weber & Hermstad, LLP
Brett Haynes
Bruce & Jillaine Haight
Campbell County Health
Caterpillar Foundation
Cliff & Susan Knesel
Coach USA
Cyclone Drilling
Daniels Fund
David & Julie Fall
Dental Care Center
Donald & Cathy Schuh
Edward Jones
Energy Exposition LLC
ERA Priority Real Estate
Eric & Kelly Barlow
First Interstate Bank
First National Bank
First Northern Bank of Wyoming
Gene Haas Foundation
Gillette Optometric Clinic
Gillette Soccer Club
Holiday Inn Express
Horning, Horning, & McGrath, LLC
Ida Snead State Farm Insurance
Jerry Tystad
Jewell LLC
Jim & Debbie McLeland
Jim McLeland Oil Company, LLC
John & Gay Flocchini
Joseph Dunbar
JTE Services LLC
Judith Semple
K2 Technologies
Kerry & Stephanie Hayden
Kiwanis Evening Club
Land Surveying Incorporated
Larry & Peg Smith
Lauren McGuire
Leann Erickson
Lee & Peg Isenberger
Lori & Joe Hubbard
M&M Oilfield Services
Margaret & Elmer McCreery
Mark & Janine Englert
Marna M Kuehne Foundation
Mike & Mary Kindt
Murphy & Jenny Love
Nathan & Robbie McLeland
Neiman Enterprises
Nelson Brothers Mining Services
Nicholas & Cathy Stamato
Nolene Wright
Olga J. Hard
Olin Oedekoven & Laurel Vicklund
Pat & Sandra Love
Patrick Rorison
Pinnacle Bank
Powder River Construction, Inc.
Powder River Dental Associates
Powder River Heating and Air Conditioning
Prudential AP
PS Services LLC
Raymond & Cynthia Saunders
Remax Professionals
Robert & Patricia Lucas
Ron McGrath
Ronald & Jeanie Schlautmann
S & S Builders, LLC
Scott Brothers, Inc.
Security State Bank
State Farm Companies Foundation
Stephen S. & Judy Tenney
Steve King & Louise Carter-King
Tammy Hladky Foundation
Tisdale Creek Ranch, Inc.
Truecos Foundation
Verna A. Gilbertz
White's Energy Motors
White's Frontier Motors
Wilson Commercial Prop LLC
Wyoming Machinery Company