You'll always know what's going on with our organization.
Just bookmark this page and check back often for the latest programs and events.
John V. McGuire Lecture Series
Thursday night, Feb. 6th, at 7pm, the John V. McGuire Lecture Series will begin with Prof. Kent Noble from the University of Wyoming:
http://www.uwyo.edu/mgtmkt/faculty-staff/faculty-pages/noble.html
Prof. Noble will give a dynamic presentation titled, "What's Your Brand"? Here's a little more about it:
What's Your Brand? – In this session, we spotlight these three personal branding questions: Who am I? – How do others see me? – How can I improve my brand?
Briefly, the program starts with a quick self-evaluation exercise. Once completed, I offer my opinion regarding personal brands, which is, in order to have a great brand, you need to be known for your integrity, a positive attitude, and grit!
We then spend time discussing ways we can enhance our brands in each of these three areas. Toward the end of the What's Your Brand? training, each participant identifies his or her aspirational brand. We then conclude with a 66-day challenge that is self-reflective and possibly life changing. The length of this program is about 75 minutes.
Please mark your calendars for Thursday night, Feb. 6, at 7pm, in Presentation Hall!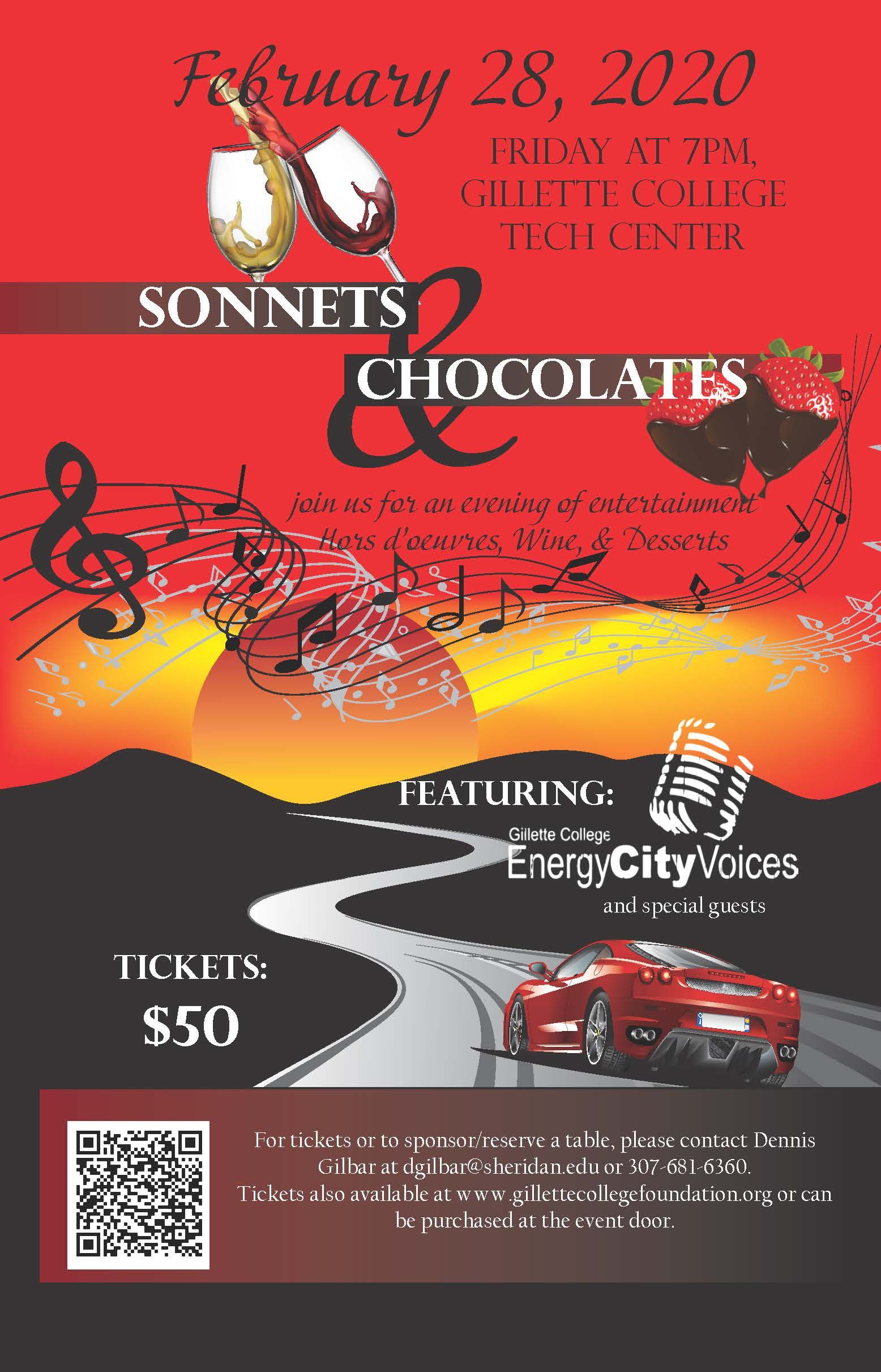 Join us for an evening of wine and chocolates as we enjoy the music of Energy City Voices and other local talent. Sonnets and Chocolates benefits the Energy City Voices program and provides scholarships for students.
Join us for our annual dinner theater gala! This year's theme promises to be lots of fun as we try to solve the jewelry heist mystery! Tickets go fast so get your tickets or tables today! Sponsorships are also available. Contact Heidi Gross at 307-681-6400 for more information.