2021 Loren Larson Big Check Presentation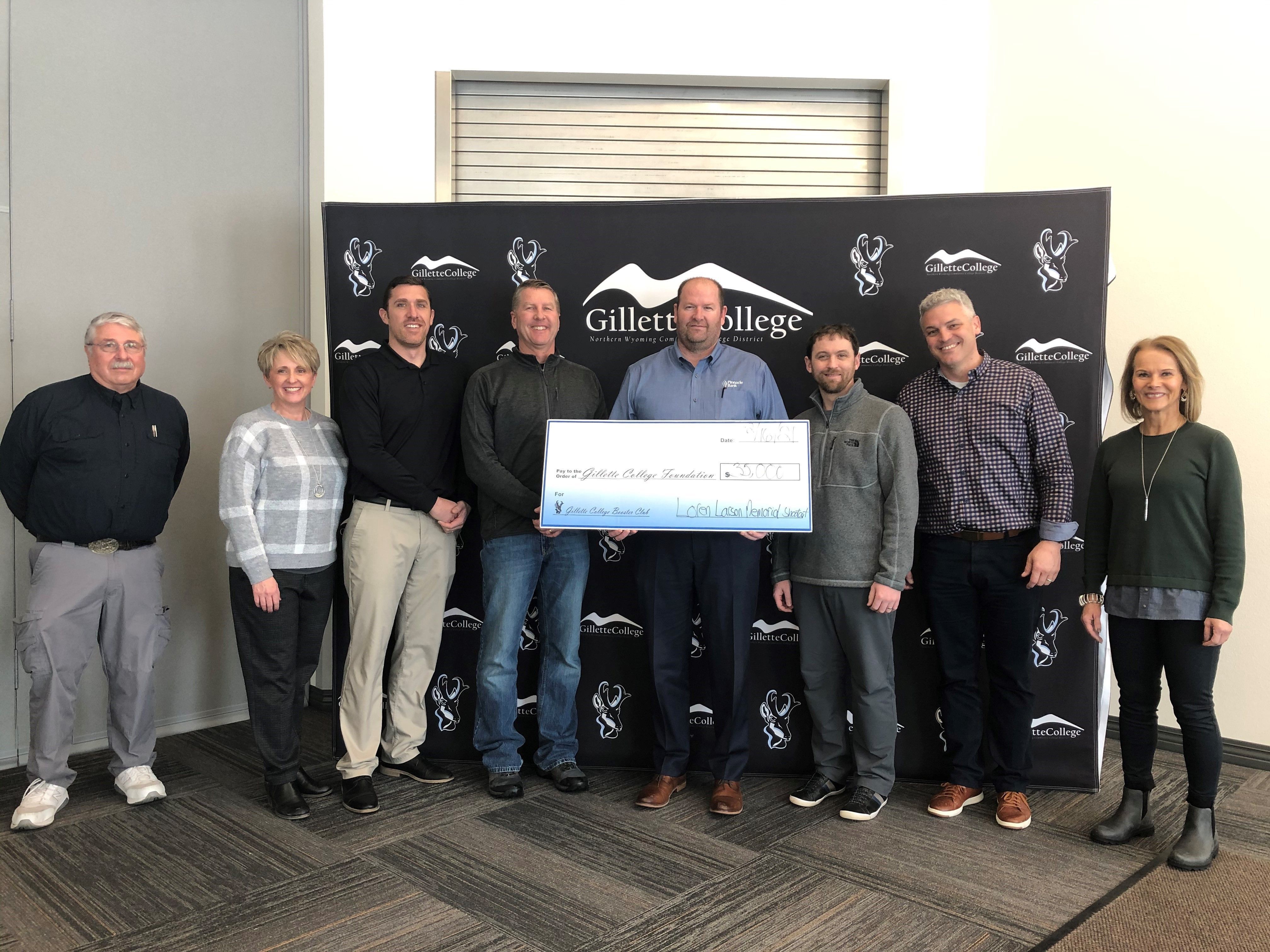 Thank you Trevor Larson for donating the proceeds from the Loren Larson Memorial Basketball Tournament to the Gillette College Booster Club.  We appreciate your support so much and look forward to next year's tournament! 
Pictured from left to right: Greg Schreurs, Janell Oberlander, Scott Nelson, Trevor Larson, Kevin Couch, Luke Wilkins, Josh McGrath, and Heidi Gross.