Marlena Hale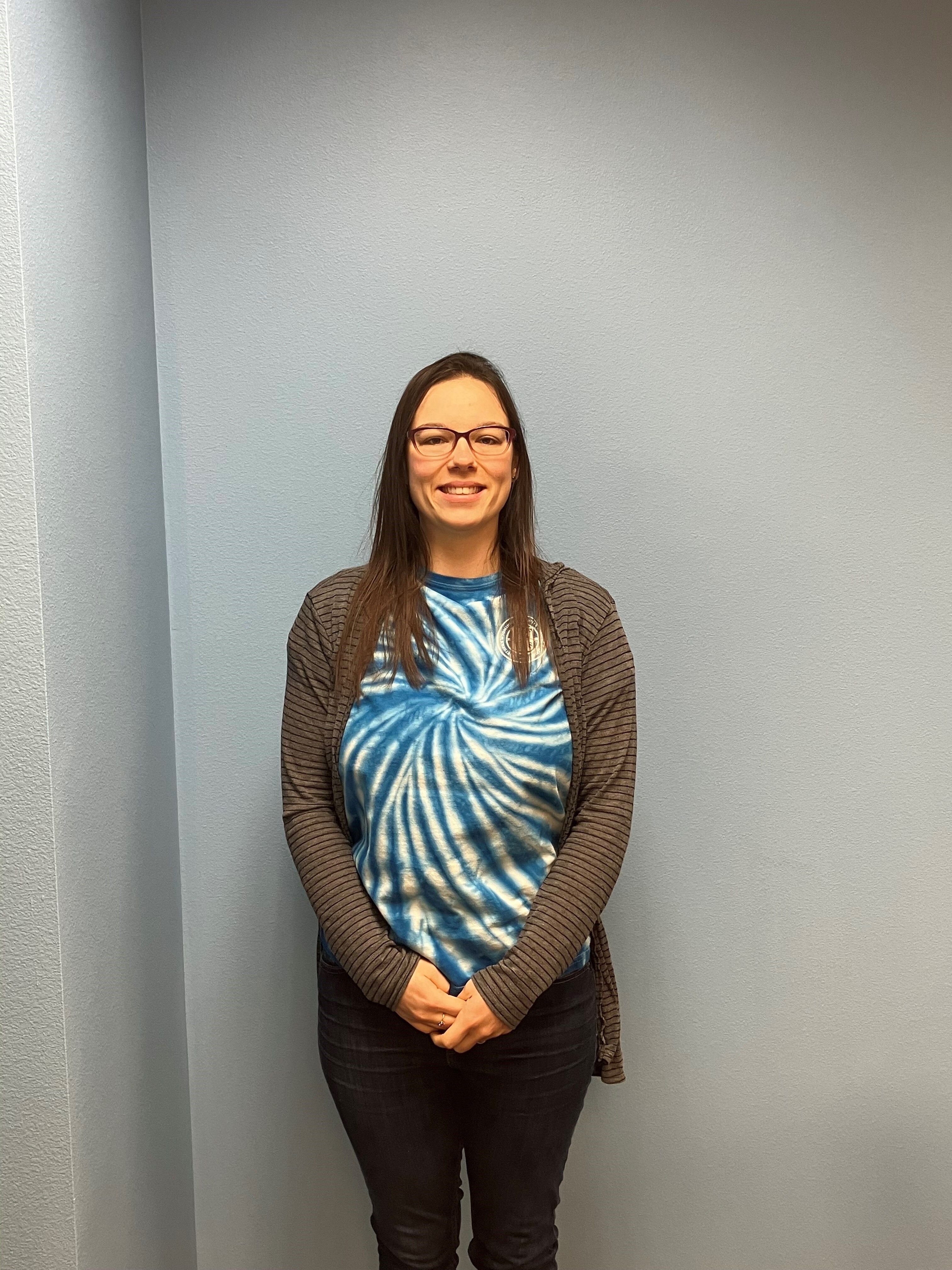 Meet Marlena Hale, she is a graduate of 2014.She was born and raised in Gillette to a single parent who had kidney disease. Marlena enrolled at Gillette College and obtained her Associates Degree. Soon after, she married her husband, Isaiah and they have two children. Marlena states, "I value family, community and the health of others." Her interests are herbalism and geology. She has lived zero-waster, but her recent move has made it challenging. Marlena plans on re-implementing some zero-waste practices back into her life. In her spare time, she spends it helping her nephews and children with their academics, scholarships, and career/college exploration. Marlena and her daughter practice ASL together and she plays music from time-to -time.
Marlena chose to go to Gillette College to stay local to care for her mother who had kidney disease. She did classes in person with at least one online class per semester. While attending Gillette College, Marlena enjoyed having the opportunity to serve. Anywhere there was a need, she filled in. She enjoys her position as President of Student Activities (Programming Board) and Public Relations Officer of Phi Theta Kappa Honor Society. Her PTK team was the bet and we had so much fun together! She also worked as an Office Assistant for Residential Education and Housing. Marlena remembers back, "When we were searching for a new Housing Director, I held down the fort in the housing office for the summer. This period was challenging but it was fun to discover what I was capable of!"  Marlena's favorite class was English II, she really got into studying the works the class went over. Her least favorite was problem-solving, she enjoyed the structure of the class and the professor, but she struggled more with the content.
Marlena's words of advice for any new student would be "During my first day of college and in my first ever college class, my professor, Kelly Derryberry, gave me advice that meant so much to me and I believe it contributed greatly to my success as a college student: "Meet at least one person in your class or one person in the college." I ended up making many friends and met amazing staff and faculty on campus that, in different ways, supported me and ultimately helped me to grow into the position I hold in the community today."
Marlena graduated in 2014 with her Associates of Science and is currently pursuing her Bachelor of Applied Science in Organizational Leadership through UW. She sees potential for growth in the program she is currently working for, GEAR UP Wyoming. She would like to learn all she can to better serve our students and their families in Campbell County. Marlena was offered a position as a peer mentor with GEAR UP a few months before she graduated. She decided to take the opportunity because she enjoyed serving. She moved out of Wyoming after three years for her husband's job. They returned to Gillette last year and her previous supervisor reach out to her, knowing she was back in town, and offered her a job with the program. She accepted because again, she likes to help! The Assistant Coordinator position opened six months later. She applied because it was a great opportunity for her to be able to do more with the program and that is her title she holds today. Marlena's five-year goals consist of still being in GEAR UP, continuing to identify and fulfill any needs with our students. She will also be preparing her oldest child to enter college. In ten years, she plans on continuing to build the program for Campbell County. 
Thank you so much, Marlena! The Gillette College Foundation is proud to recognize you as a Gillette College Alumna!