Allyssa Molenda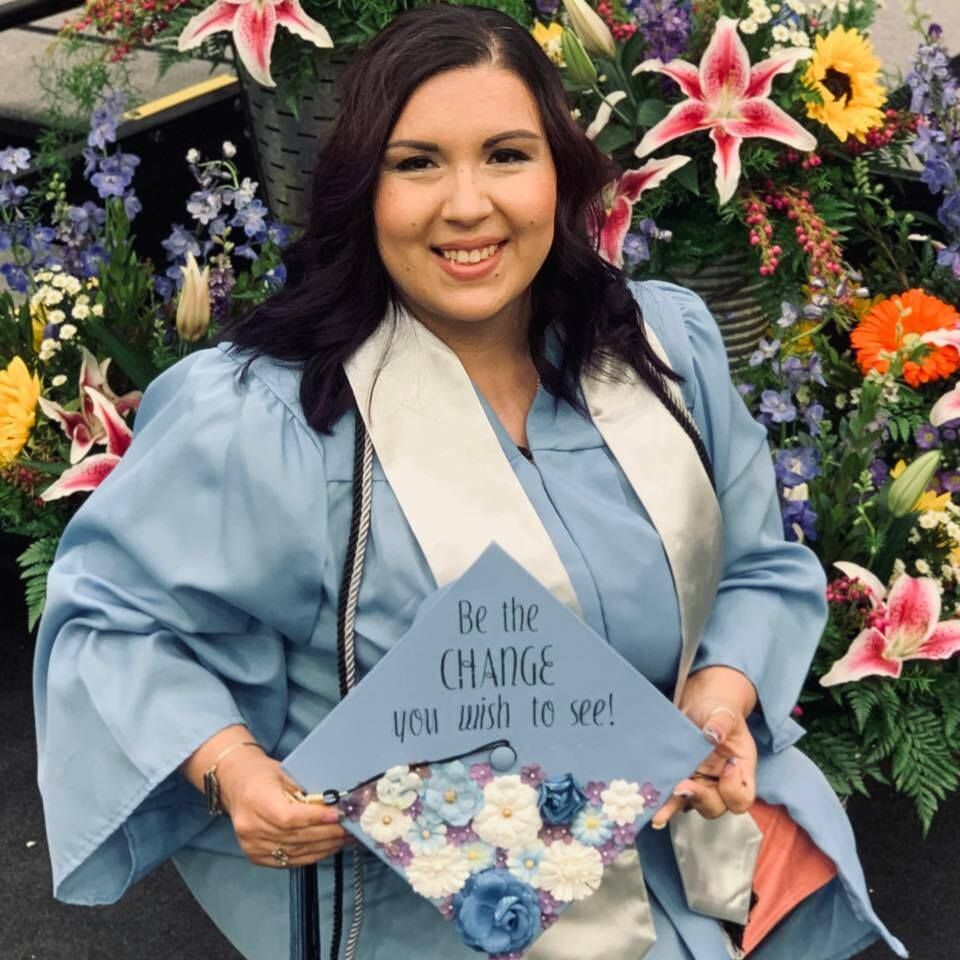 Meet Allyssa Molenda, she graduated technically in the Spring of 2020 during COVID, however, she was allowed to walk the stage during graduation in 2021, and she graduated with her Associate in General Studies. Right after high school, Allyssa attended Casper College, but shortly after leaving she knew she made the wrong decision, that is why to decided to attend Gillette College, to be closer to home with her family. "Gillette has such a great community and support system that isn't the same in other places." She lived at home with her family and took in-person classes until COVID hit then she went to strictly online classes. Allyssa's favorite classes were Intro to Public Speaking and her least favorite class was Health and Wellness. Her favorite thing about being an alumna was being able to share that she finally had a degree that gave her pride, "there was a point in my life where I didn't think my life goal of completing a degree would happen." Allyssa's words of advice would be "Always ask questions. Even if you feel it is a ridiculous question, someone else in the room may be think the same thing."
Allyssa's family is a mix of a few cultures; her dad is from Mexico; her mom is from North Dakota. She was born here in Gillette, but when she was younger, they moved to California, where her younger brother was born. They moved back to Gillette after that and then her sister was born, and they are all still here in Gillette. Allyssa's husband is from Indiana and both of their children were born here, "Gillette is our home!" Her values include kindness, inclusion, patience, creativity, equity, honesty, dependability, family first, and generosity. "Growing up as a Hispanic girl was bumpy sometimes. Not everyone is accepting at all times." Her current hobbies and interest are music (singing and playing instruments), spending time with family/friends, watching racing, bowling, and creating by crafting or building.
Allyssa's next steps include continuing her education and getting her Bachelor's degree. Her 5-year goal would be to have graduated with her Bachelor's degree and her 10-year goal would be to have a job in that field to possibly stay until retirement. Currently, Allyssa is working at Gillette College as the Facilities Coordinator, she came to work for us because of the atmosphere.
Thank you so much, Allyssa! The Gillette College Foundation is proud to recognize you as a Gillette College Alumna!