Allyssa Molenda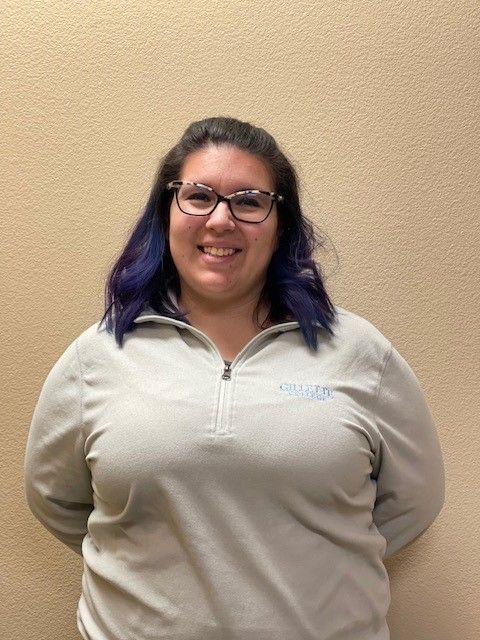 Meet Allyssa Molenda! She graduated from Gillette College in 2020. She was born and raised here in Gillette, Wyoming. Allyssa got married in 2019 and has both a daughter and a son. She loves to spend time with her family and likes to bowl, travel, and do arts and crafts. Allyssa chose Gillette College because Gillette, WY is her home, and she expressed an appreciation for being able to study and remain around her family. When asked about her favorite classes and/or experiences, she stated she really enjoyed her Women's Studies course. Allyssa added she liked being around other women who were also earning an education and possibly raising a family simultaneously.
Allyssa states that in ten years, she hopes to see herself in a position that she can retire from someday. Attending Gillette College has given her opportunities to grow professionally that she otherwise would not have accomplished. She stated it has also been great getting to know faculty members who are passionate about what they teach. Words of advice for future students were: "If you have questions, don't be afraid to ask them! Someone else might have the same question. Don't be afraid to use your resources either, there are so many of them on campus!" Allyssa's favorite thing about being a Gillette College Alumna is that she will be able to share with her children that she was raised and graduated from the same place.
Thank you so much, Allyssa! The Gillette College Foundation is proud to recognize you as a Gillette College Alumna!