Tasha Walker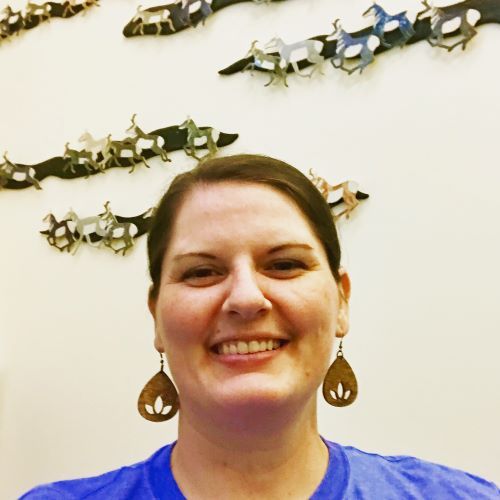 Gillette College Foundation Scholarship Spotlight
Our scholar spotlight this week falls on Tasha Walker!
Tasha has is the recipient of the Blaine and Susie Wilson Scholarship.
Tasha is a Health Science Major and will be graduating from Gillette College this spring. She is a native of Idaho and was homeschooled during most of her education. Tasha is the oldest of seven children and is very close to all of her siblings, they are her most trusted friends. She likes to travel and look for unique earrings to commemorate her trip and find books to add to her collection as she is an avid reader. Tasha also enjoys baking and sharing her creations. She says, "My favorite thing to do is make people happy."
After graduation from Gillette College, Tasha has been accepted to Boise State University where she will continue her educational goals working toward a degree in Kinesiology; eventually moving on to medical school. All this building to her goal in the next 10 years of working in the specialized field of Neuroradiology.
Tasha recognizes the gift she was given by being awarded these scholarships. She knows the best way to really say thank you is to do her best and use her time at Gillette College to move in a positive direction. Her time here has taught Tasha the instructors are here to help but knowing where you need help is the first step. She is grateful for the small classes and the chance to be part of the Gillette College community which has shown her great networking opportunities which will help her future career and professional development.
When asked what words of advice she has for other or upcoming students Tasha said, " Communication is the best tool you have to succeed. If you don't understand, ask questions. If you're struggling with some aspect of a class talk to your instructor and see if something can be done. It may not be possible to change the circumstance or issue, but your instructor will be aware of the situation and will help if they can. Also, get involved. Don't overload yourself, but find a club or two to participate in."
Thank you Tasha! Gillette College Foundation is thrilled to recognize you as one of our scholarship recipients!