Nicole Carstens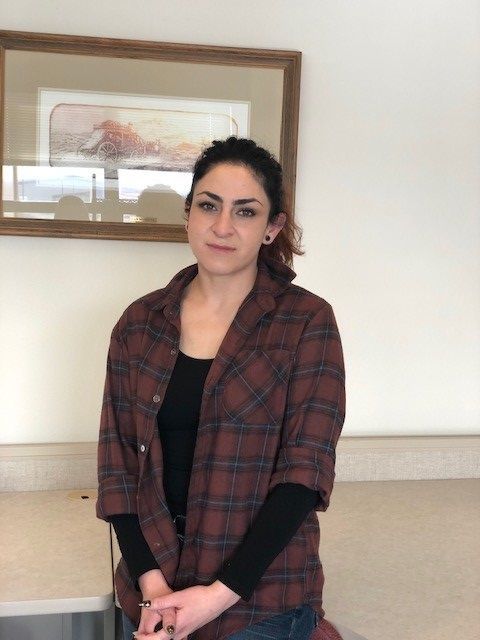 Meet Nicole Carstens!  She is the recipient of the 'Robert P. McCreery Memorial' scholarship.  She is originally from California, and has been in Gillette on and off for the past 19 years.  She joined the military at just 17 years old, and is currently in our Industrial Technology program full-time while also working full-time!  She is the Vice President of Post 307 here at Gillette College; of which is geared towards helping fellow soldiers in aspects such as VA claims, education benefits, and jobs/career opportunities.  In her free time, she enjoys the outdoors, hiking, and trying new things.
When asked about the next step in her education, she is unsure, but knows that she wants to get her Journeyman's Certificate and possibly find an apprenticeship to learn more.  In the next 10 years, she hopes to be working for a good company and providing a good life for her children.  This scholarship has really helped Nicole with not having to worry about additional expenses for fees, books, etc., and said that it has taken away a lot of stress for her and helped her get back on her feet.
Her time at Gillette College has helped her grow and depend on herself.  She mentioned Brian Yeager (Gillette College Veteran's Advisory) as someone who has truly helped her stay on course and take on the challenges she has faced.  She added that some classes have been difficult, and he has helped her buckle down and move forward.  She also added that she has found more resources here than she ever expected – regarding not just coursework assistance, but also advice, suggestions, and guidance!
Words of advice she has is that if there is a course you feel is above your reach – give it a shot!  It may be something you enjoy and you may surprise yourself with what you are capable of! 
Nicole's favorite thing about being a Gillette College student has been the great connections she has made with both acquaintances and new friends.  She also gave a shout out to Mr. McGee, and said he has been such an awesome professor!
Congratulations, Nicole!  The Gillette College Foundation is proud to recognize you as one of our scholarship recipients!