Kenzy Pierce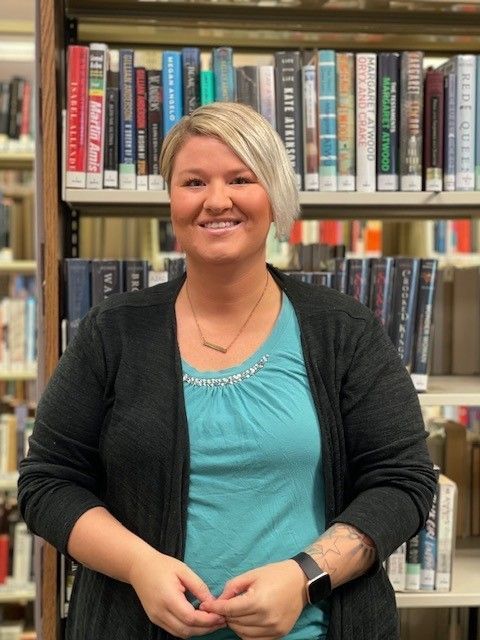 Meet Kenzy Pierce!  She is the recipient of the Gillette Optometric Clinic Health Sciences Endowment Award. Kenzy is originally from South Dakota and has three daughters. She loves to play sports and in particular loves basketball! Kenzy is working on her associates degree in nursing as well as working on her bachelor's degree in nursing simultaneously. After obtaining both degrees, she plans to apply into the doctor of nursing practice program through the University of Wyoming. When asked where she sees herself in ten years, Kenzy stated she would love to be working in the ER as a nurse practitioner. She has always wanted to work in such a fast-paced environment! 
Kenzy states this scholarship has positively affected her life because it has allowed her to pay for school and bills. She has had three shoulder surgeries just in the past year, so this has helped immensely!  Kenzy's time at Gillette College has taught her that she can achieve more and feel a bigger impact in a small school versus a larger campus. The size of Gillette College has allowed her to not feel lost in the crowd, which was her first experience at another college years ago. Words of advice for future or current students are: "It's hard, but it's worth it. Don't slack on studies, it'll catch up to you". Kenzy's favorite thing about being a Gillette College student has been the small school atmosphere that she's grown up with.  She appreciates the ability to walk into financial aid, advising, etc., and being known by the faculty and staff.
Congratulations, Kenzy! The Gillette College Foundation is proud to recognize you as one of our scholarship recipients!