Kelley Renken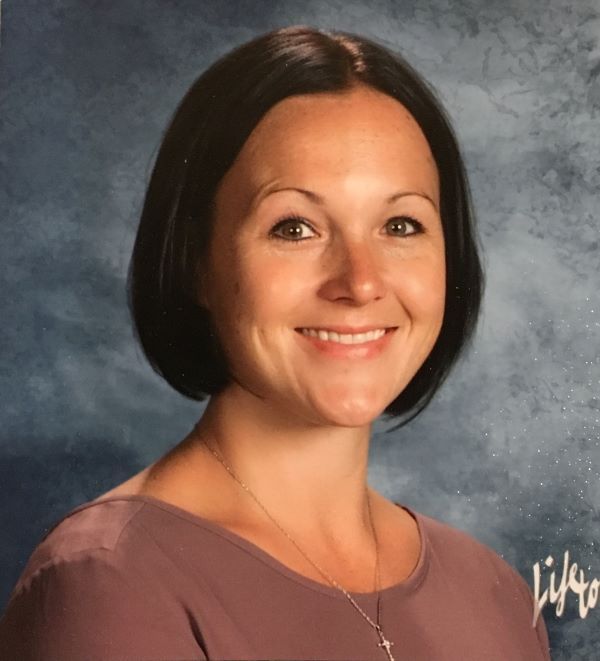 Gillette College Foundation Scholarship Spotlight
This week the scholarship spotlight shines on Kelley Renken!
Kelley is the recipient of the Dyslexia and Learning Disability Summit Scholarship
Kelley is majoring in Elementary Education and Early Childhood Development with an endorsement in Special education. For the last three years she has worked at St. John Paull II Catholic school and found her love for teaching there. Kelley is married and has two children, 11 and 6. Her family enjoys time with friends, camping and watching her husband race dirt track modified.
Following completion of her studies at Gillette College, Kelley plans to continue her education and complete her bachelor's degrees, eventually becoming a kindergarten teacher.  Kelley was asked how this scholarship has affected her life, she states, " I feel truly blessed to have received this scholarship, words cannot express my gratitude.  I am honored to have accepted this scholarship, and feel that I can show my appreciation by maintaining my 4.0 gpa and becoming the best teacher I can be. "
Kelley is grateful for Gillette College as it has allowed her to have the opportunity to pursue her educational goals while being a mother, wife and keeping her part-time job doing what she loves. She is honored to have built the relationships she has made while attending Gillette College and is thankful to have an Education Professor who has modeled the kind of teacher Kelley aspires to be.  The atmosphere at Gillette College has allowed Kelley to be able to learn more from her instructors than just the educational classes offer, she truly feels she has been set up for success.
When asked what advice she would give other and upcoming students, Kelley said, " Have fun, don't stress and always strive to do your best!"
Thank you Kelley! Gillette College Foundation is happy to honor you as one of our scholarship recipients.