Kayla Barnaby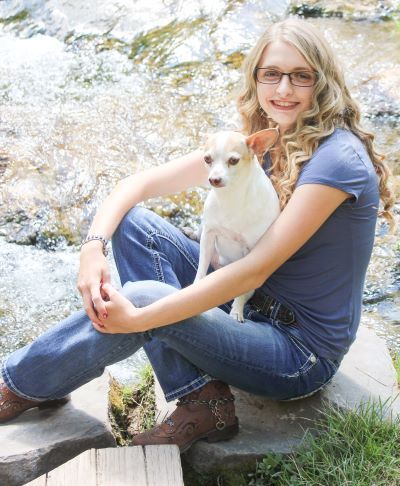 Gillette College Foundation Scholarship Spotlight
This week's scholarship spotlight falls on Kayla Barnaby. Kayla is the recipient of the Mary Alice Louge Endowment.
Kayla was born in Miles City Montana and has lived in Gillette since she was 6 years old. She has one younger brother and enjoys eating her mom's homemade chicken noodle soup or her dad's homemade pizza. Kayla prefers to be outside, especially at the family ranch in Montana where she can spend time with the animals, but she mostly enjoys the horses. Kayla is an entrepreneur! She own's Kayla Barnaby's Creations, creating handmade jewelry which is available locally at Larkspur Home and Gifts. 
Right now, Kayla is majoring in Business and plans to take an engineering class or two, to see if she wants to double major in Engineering also. Following completion at Gillette College, Kayla plans to continue her education at the University of Wyoming to finish her degree. A first step in owning a successful and well-known business, which is where she plans to be in 10 years after finishing her educational goals.
Kayla is grateful for receiving this scholarship as it has taken a lot of stress of financial burden from her and allowed her to focus on her classes and establishing her business. Kayla appreciates the opportunities to find where she excels while attending Gillette College and the new-found freedom which has come with it. She knows her time at Gillette College will help her become successful as it has taught her how to prioritize and work hard for her goals. Kayla also recognizes how kind and helpful the staff and faculty are in her pursuit of her education.
When asked what words of advice she has for future of current student's Kayla said, "My words of advice for upcoming students is to try your hardest and it will pay off in the end."
Thank you, Kayla! Gillette College Foundation is honored to recognize you!