Elizabeth Wright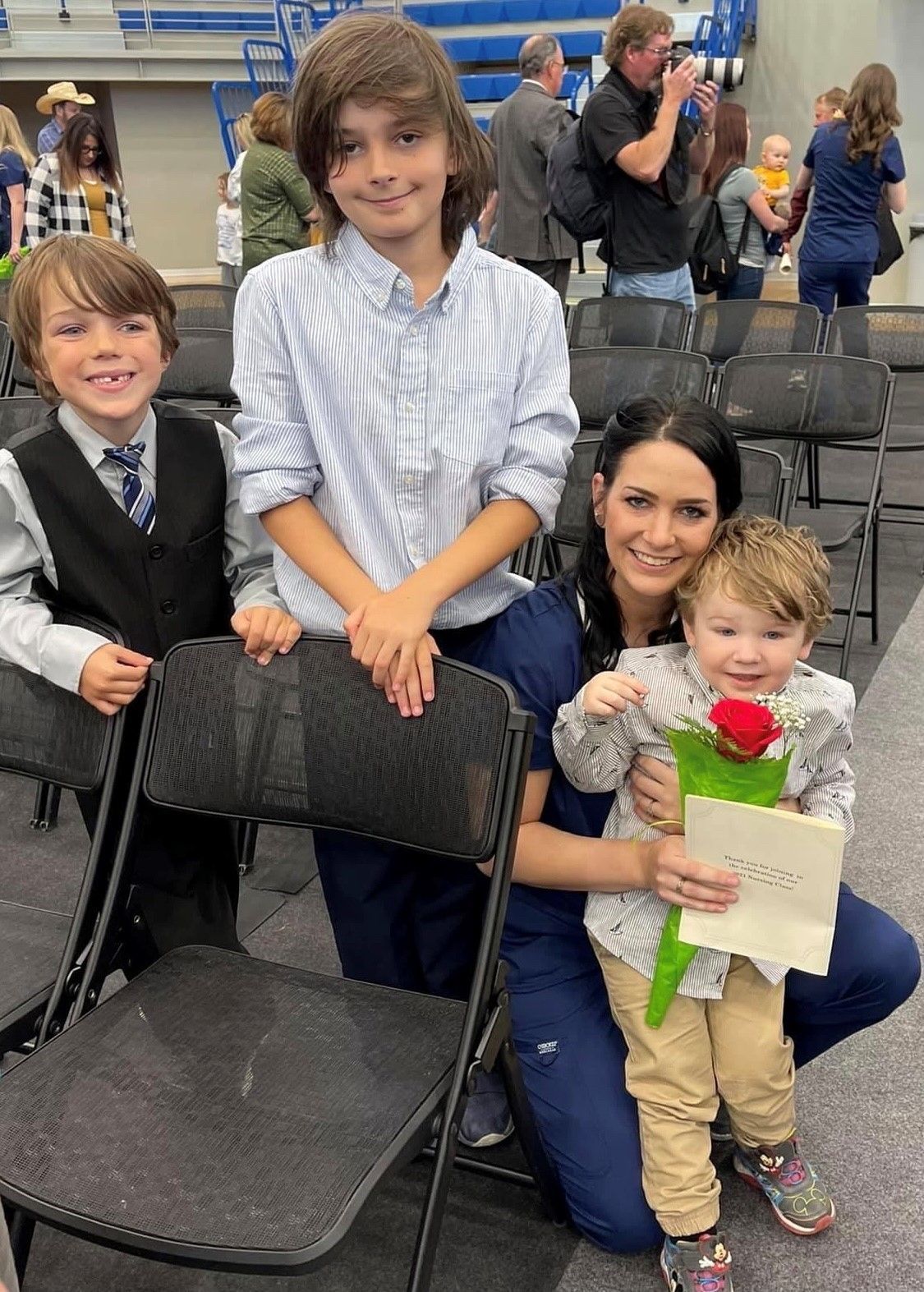 Meet Elizabeth Wright!  She is the recipient of the Jeanette L. Heptner Scholarship.  She currently resides in Buffalo, WY, and has three boys.  Her family loves to camp, hike, kayak, and do any/all outdoor activities!  She graduated with her associate's degree in Nursing and plans to take a few years off to spend some time with her family.  Elizabeth plans to then move forward and get her bachelor's degree in Nursing as well.  In ten years, she sees herself striving to be the best nurse she can be whilst continuously gaining knowledge from her peers.  This scholarship has positively affected her life by making it possible for her to balance being a nursing student and spending time away from work to focus on her family, and she states she is forever grateful for this opportunity. 
Elizabeth states that her time at Gillette College has helped pave the way for her to be the nurse that she is today, and that "Gillette College is my foundation that I will continue to build from".  When asked for words of advice for current or upcoming students, she states: "Don't give up! Take it one lecture, one test, one day at a time.  You can do it!  Don't be afraid to ask for help.  You have faculty rooting for you – they want you to succeed."  Elizabeth's favorite thing about being a Gillette College student has been the amazing friends she has made, and that she has always felt that faculty wanted her to succeed and were always willing to give advice or help.  She recalls the instructor's shedding tears during the Nursing Pinning Ceremony, and how much this showed that they truly cared. 
Congratulations, Elizabeth!  The Gillette College Foundation is proud to recognize you as one of our scholarship recipients!