Audrey Dunn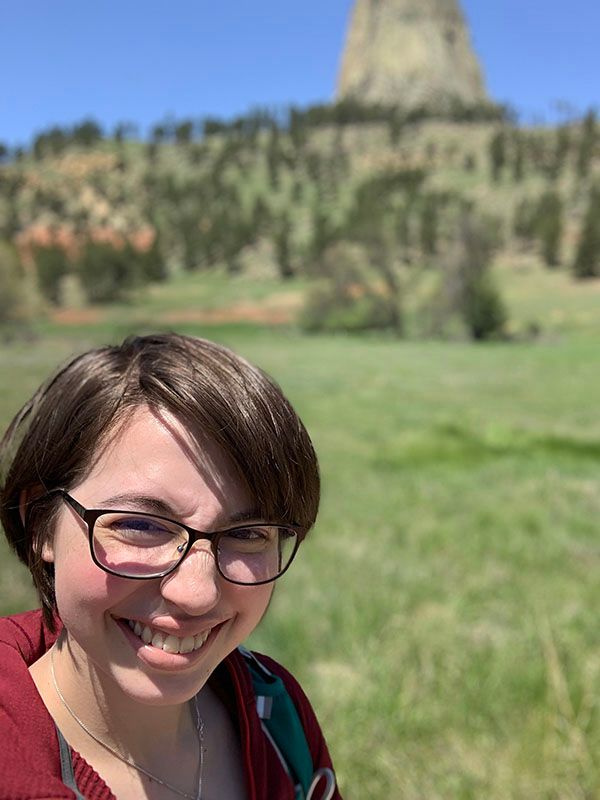 Gillette College Foundation's Scholar Spotlight!
It is our pleasure to introduce Audrey Dunn. Audrey is the recipient of the H Jeanette L. Heptner Scholarship – Gillette College Computer Technology
Audrey was born in Kansas but has lived in Gillette as much of her life as she can remember. Both of her parents are retired from the medical field and she has two sisters. Her younger sister, Anya is homeschooled by their parents and Audrey's other sister April also attends Gillette College. April and Audrey have been able to take some classes together which Audrey really enjoys. She stays busy as Audrey has more than a few hobbies because she loves learning, those hobbies include weather-watching, cloud classification, playing violin and guitar, singing, computer programming, photography, studying the Bible, reading, writing, and having philosophical conversations with friends over tea. 
While attending Gillette College, Audrey is majoring in General Sciences. After completion here, she plans on transferring to the University of Wyoming to pursue double major in Chemistry and Computer Science with a minor in sustainable agriculture and eventually do graduate work in atmospheric science and alternative agriculture. Audrey hopes to have that completed in the next 10 years and then being working abroad in countries with poor agriculture find ways to create sustainable and profitable agriculture industry, along with conducting weather research to support those plans. Her time at Gillette College has taught her persistence and patient problem solving are important to her success overall, but critical in college. She has learned that independence and resourcefulness and knows those traits will be vital to her success at the university as well as in the work place.  Gaining these insights have made Audrey value her scholarship, as she recognizes being awarded this scholarship has allowed her to focus on the intricate details of her education and not have to worry about the financial burdens of education. It has also allowed her time to be used to continue study rather than a full time work load in addition to classes. Audrey adds, "It's great to know that there are people out there supporting students like me, so they can achieve their goals without financial worry."
Audrey recognizes the strong sense of community through Gillette College, regardless of the program. A few of her favorite things about being here are the class sizes and the engagement of the faculty. The willingness and availability of faculty to share their knowledge and their passion toward teaching has allowed her learning to extend outside of the classroom to many other interactions. Audrey says, "  It's pretty cool to do labs with just six other people and Dr. Kodet--it feels more like "chemistry club" than a class, and we're all there doing the same thing because we love science."
When asked for words of advice of up and coming or fellow students, Audrey offered, "Know what it takes to get where you want to go, and be ready to work hard. Don't depend on other people to get through your education; you have to learn the material for yourself if you want to get the most out of college! Use the resources available to you (the library, math center, tutoring center, professor office hours, textbooks, etc.), and don't forget to apply for scholarships! Remember you're here to learn, not just to pass classes. Keep your end goal in sight!"
Congratulation Audrey, and Good Luck in all your ventures! Gillette College Foundation is delighted to recognize you as one of our scholarship recipients!