Amanda Fairbairn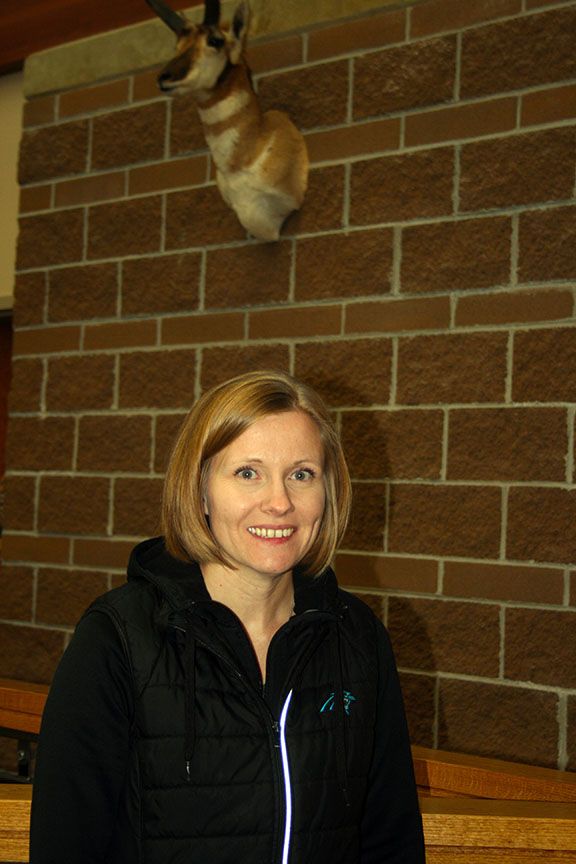 Gillette College Foundation's Scholar Spotlight!
Our spotlight this week falls on Amanda Fairbairn. Amanda is the recipient of the Richard Bratton Memorial Scholarship.
Amanda is a wife and a mother and has lived in Gillette with her family since 2011.  Originally, she hails from Helena Montana, a job at the mine brought her family to Gillette. Amanda enjoys trips to the mountains and has two children in traveling sports and likes traveling to cheer them on.  After working for 16 years in banking with her Associates degree in Accounting, Amanda is pursuing her Associates degree in Nursing.
After completing her associates degree at Gillette College and passing her NCLEX, Amanda will continue her education in a Bachelor of Science in Nursing with a concentration in oncology care.  Long term, she wants to work at a children's hospital in the oncology department. Amanda is passionate about helping children and their families impacted by cancer.  She is grateful for the financial relief receiving this scholarship brought to her family. Currently they are a one income family and being granted this scholarship allowed Amanda to purchase the supplies needed to be successful in the nursing program without straining their family budget.
She is grateful for the life lesson in time management the nursing program has given her. Amanda includes, "There is a lot that goes into the Nursing Program and clinical rotations have prepared me on what to expect when I step onto the floor to help patients. With the knowledge I am gaining I feel more confident in myself, and that continuing for my BSN will be the best investment in my future." Amanda has found Gillette College to be very accepting.  She was worried about returning to school and being older than her classmates. Amanda has found many of the students at Gillette College are non-traditional and diversity in age helped easy her apprehension when she enrolled in the nursing program.
When asked what words of advice she has for future or current students Amanda said,
"Age should not stop someone from going back to school to pursue their dreams. Everyone is given a time that is best for them to attend school again, and when that opportunity comes, they should embrace it." 
Congratulations Amanda and good luck on your educational journey! Gillette College Foundation is excited to recognize you as one of our scholarship recipients!