Alexis McBride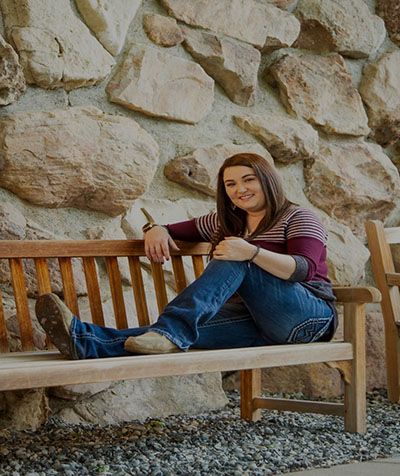 Gillette College Foundation's Scholar Spotlight!
Meet Alexis McBride. Alexis is the recipient of the Vera Appel Memorial Scholarship.
Alexis is majoring in Elementary Education and calls Cody, Wyoming home. She came to Gillette  to continue her education and enjoys it here, but Cody is where she loves to be. Family is very important to Alexis and she cherishes being a big sister to 17 year old sister and her 8 month old brother. She enjoys playing with her dogs, Coco and Nyah and when asked what her favorite food was Alexis said, "I mean, who am I kidding? I love all food!" 
When touring Gillette College, Alexis was impressed by the friendliness and engagement of the faculty and the overall campus. She remembers being acknowledged by every teacher she passed in the hallways and interacted with, giving her a true feeling of being welcomed and valued at Gillette College and helping her make the decision to attend here. Alexis said, "Going into education, acknowledging students is a great way to build relationships so this was a big deal for me." Following graduation in December, Alexis will continue her education through the distance learning program with Valley City State University and available transfer classes at Gillette College.  In the next 10 years, her plan is to have her education completed enough to be teaching at one of the elementary schools either in Gillette or in Cody, and start her family by then.  Alexis plans to stay in the area to be close with her parents and siblings.  She is grateful for receiving the Vera Appel Memorial Scholarship as it relieved the financial pressure of pursuing her educational goals and has allowed her to focus on her classes and life rather than struggling to pay her educational expenses.
When asked for any words of advice she has for fellow students or those planning on attending college soon, Alexis offered, "Show up to class on time and every time the class meets.  We do not pay for school to not show up and we are going to get done a lot faster if we do it right the first time."
Good Luck, and congratulations Alexis! Gillette College Foundation is pleased to feature you as one of our great scholarship recipients!