Carolyn Morris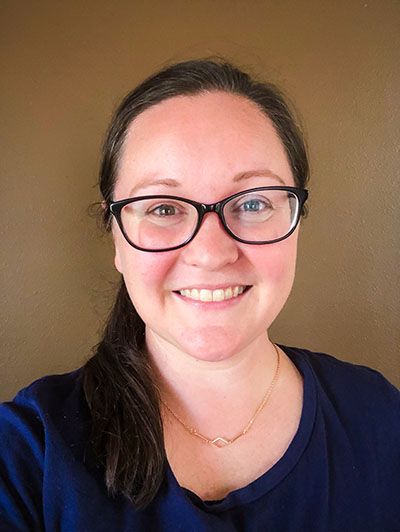 Gillette College Foundation Scholar's Spotlight
Let us introduce to you Carolyn Morris, Carolyn is the recipient of the scholarship - Women Reach for Your Dreams from Friends of Gillette College
After growing up in a military family Carolyn put down roots in Gillette about 16 years ago. She is a wife and mother to a very busy toddler. Carolyn also spends her time as a photographer and bookkeeper for a non-profit organization. One of her favorite things to do is enjoy a good meal with friends.
Carolyn is majoring in psychology and plans on transferring to the University of Wyoming once she completes her associate's degree at Gillette College. Her long term educational goals are to complete her master's degree.  As she is raising her family while working on her education, she hopes to be nearly completed with her master's degree in the next 10 years as she knows how time intensive both feats can be. Receiving this scholarship allowed Carolyn to begin her journey toward her degree and has motivated to teach her daughter to always work toward your goals with persistence. During her first semester here, Carolyn has been impressed with the helpfulness and professionalism of the instructors. She is grateful for the option for online classes and impressed by the different student organizations open to participate in at Gillette College. As Carolyn continues with her classes in Gillette she hopes to be able to get more involved in student activities.
 When asked for words of advice for fellow or up and coming students, Carolyn said, " Build a support structure to reach out to when you are stressed out and take advantage of the resources the college provides (tutoring, writing center, etc.). Approach your classes with a love for learning; there are so many fascinating things to learn."
Good luck Carolyn, and congratulations! Gillette College Foundation is honored to recognize you as one of our scholarship recipients.