Trey Hendrickson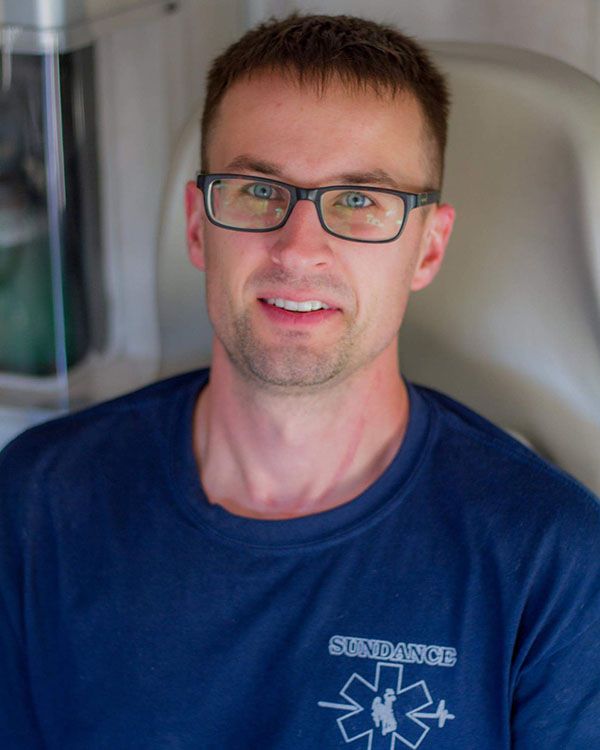 Gillette College Foundation's Scholar Spotlight!
Meet Trey Hendrickson! Trey is the recipient of the Ramzi Ammari Memorial Scholarship
Trey is originally from Minnestrista, MN and currently lives in Sundance with his wife, three children and Rhodesian Ridgeback (Tank).  We asked Trey to tell us a few things he likes, he said, " I am still finding new things that I like to do.  One of my current favorite things to do is network and make new friends/peers.  My favorite food is the new Frosted Flakes Lucky Charms."  Trey is currently majoring in Business and Nursing and hopes to continue his education to obtain a Bachelor of Science degrees in Nursing and Business Administration.  After that, Trey plans on pursuing an RN to Paramedic Bridge Program to become a flight nurse and after a few years of that, continue on to graduate school to obtain his DNP/MBA with a specialization in Health Care Administration. In 10 years, Trey hopes to have these educational goals completed and working as a Hospitalist or Hospital Administrator.
Trey is grateful for the scholarships he has received. They have allowed him to pursue his dream of becoming a nurse and given him a jump start toward meeting his goals.  His time at Gillette College and major choices are helping Trey remember to stay positive in everything he does. Trey has been impressed with the support he has received from faculty and other students as he move forward tackling two difficult majors at the same time! He knows this will help him learn to stay focused and organized so to not be overwhelmed by workloads and stay focused on his goals.  Trey recognizes the tight knit family that is Gillette College and has enjoyed getting to know the faculty and other students in his journey. To Trey, "The people I have met here at the college have made a lasting impact on me in how they have helped and guided me along my path to success."
When asked what advice he would give other students, Trey said, " My words of advice for other students or upcoming students would be to just keep your nose to the grind stone and not focus on what everyone else is doing around you.  I also would say to start "now" on trying to rid yourself of social media distractions while studying and always utilize the resources available to you (the library, the writing center, the staff, your professors, you peers around you that are willing to teach and guide you, etc…).  Also, if I can only stress one thing, it would be to use time management.  If your time is managed and you can follow your time plan, then success will be yours."
Congratulations Trey and good luck on your journey! Gillette College Foundation is proud to recognize you as one of our scholarship recipients!