2nd Annual Foamy 5K Walk/Run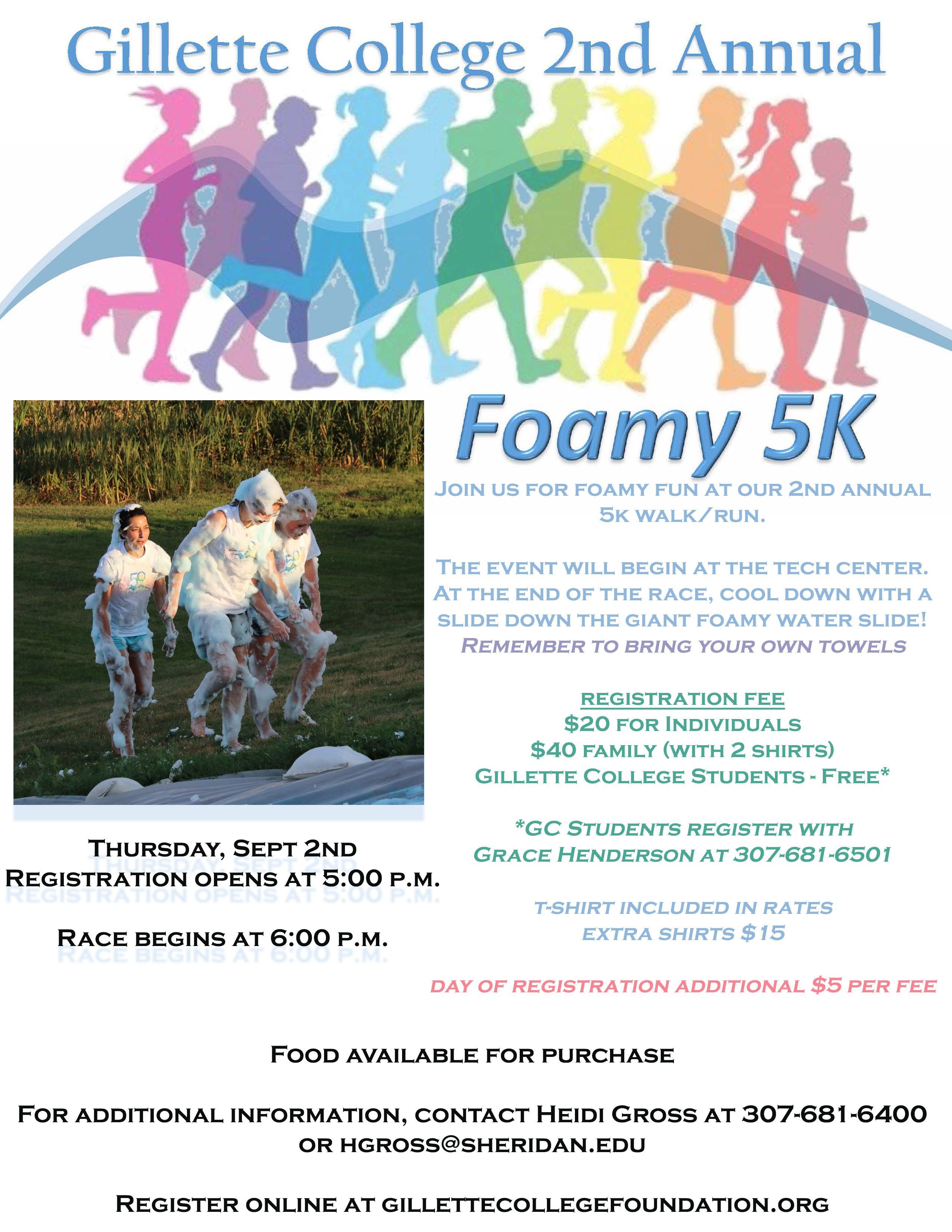 The Gillette College Foundation 2nd Annual Foamy 5K event is Thursday, September 2nd at 6:00 p.m. (Registration opens at 5:00 p.m.)!
The event will begin at the Tech Center - don't forget to bring your own towels.
* Gillette College Students - register for FREE with Grace Henderson at 307-681-6501*
There are no refunds.