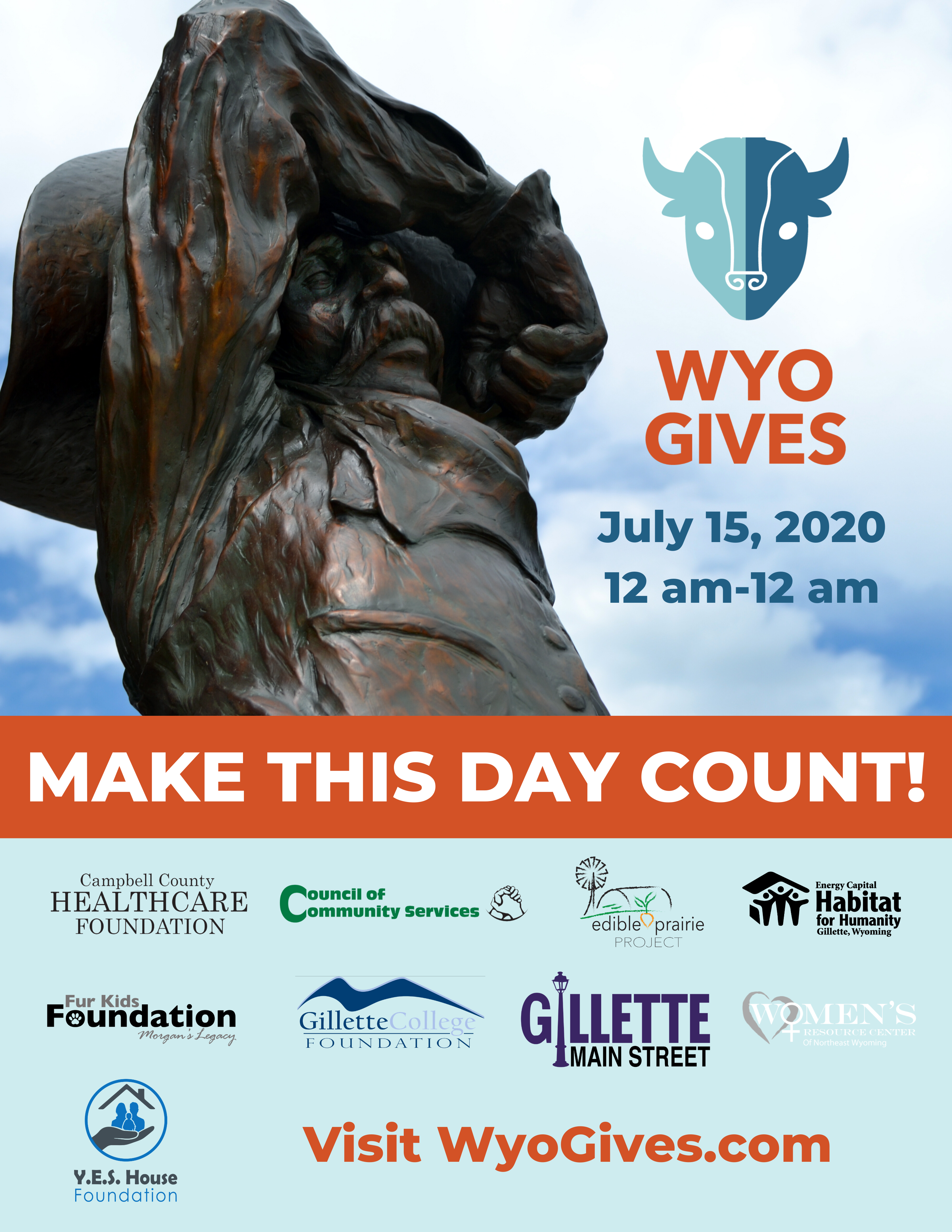 WyoGives - an initiative of the Wyoming Nonprofit Network – is designed to bring the state together as one community to raise money and awareness for Wyoming's nonprofits.
This 24-hour day of online giving takes place on July 15, 2020. This is a special month for Wyoming, as it marks the 130th anniversary of Wyoming's statehood.
Gillette College Foundation: $5,000 goal
And, there are more than 80 other nonprofits signed up in the state, and more are encouraged to join before July 15 … If you don't see the nonprofit you support, please encourage them to sign up at www.wyogives.org.