Sarah Bailey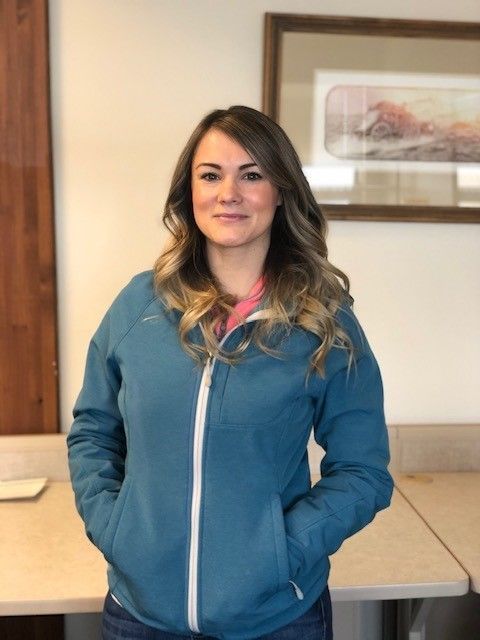 Meet Sarah Bailey!  She graduated Gillette College in 2018 and currently works for Peregrine Global Services.  She has three children and is a board member for the Adult Treatment Court Program here in Gillette.  She chose Gillette College because of it's location and because her partner went to school here.  Her favorite class was her Government course with Doug McGee.  Sarah recalls what a great professor he was, and stated that she was quite happy with all of her professors.  "They don't let you fail – there is a lot of care, help, and direct one-on-one connections that help students be successful".  She also gave a shout out to Kelly Derryberry!
The next steps for Sarah are to continue working on her career and going back to school sometime in the future.  She started at Peregrine as an intern and has moved all the way up to Client Engagement Specialist.  She is unsure what the next 10 years will hold, as there are so many possibilities. 
Attending Gillette College has given Sarah the confidence to be successful in her career and started her journey at Peregrine – one of the developers who works there, and whom was also a professor, told her to apply there!  In addition, attending Gillette College has allowed her to take care of her family and taught her that success takes a lot of hard work.  "There are a lot of people you don't even know are rooting for you and are willing to help if you just ask and look for it".  Words of advice from Sarah are to ask plenty of questions!  She was encouraged to do so by her professors here, and it helped her tremendously.  She also suggests to put in extra time. 
Sarah's favorite thing about being a Gillette College Alumni is all the community connections she has gained from attending here.  She currently mentors a few women in town, and has been able to advise them to attend Gillette College and graduate just as she has!  She states how much she enjoys being able to help others succeed in life.
Thank you so much, Sarah!  The Gillette College Foundation is proud to recognize you as a Gillette College Alumni!